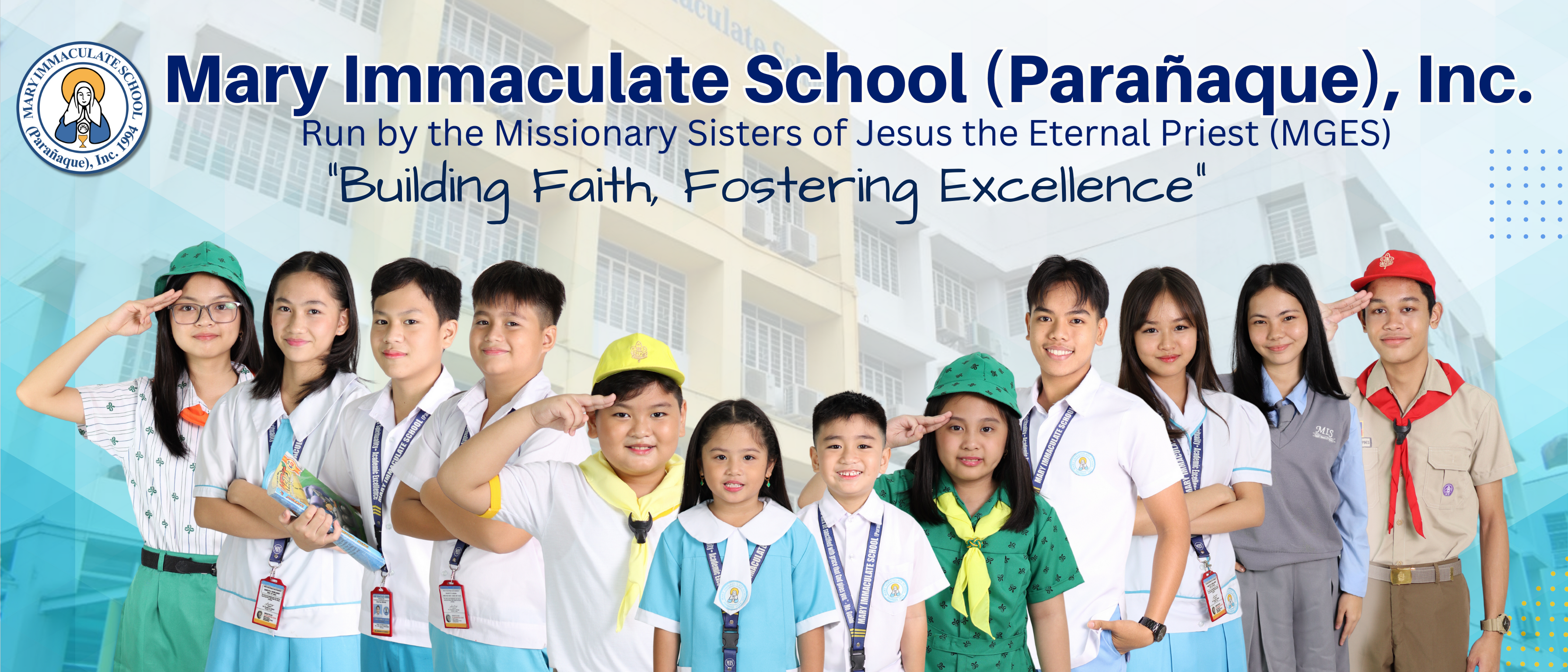 MISP
Mary Immaculate School Parañaque Inc. seeks to form the spiritual and moral values of each pupil according to the teaching and tradition of the Catholic faith, providing students with carefully planned programs of religious and spiritual activities, thus helping them to respond to the inspiration of lively personal faith, nurtured by the Gospel, strengthened by the sacraments and deepened by personal reflection and prayer life.
The school provides facilities for student's enhancement and assures competent and qualifies teachers.
The education system at MIS is relying more and more on teaching students to think.  The school has developed various strategies to assess student achievement, including research work, projects, Test, homework and tasks that are connected to life and practical living which requires higher cognitive skills to be solved.
It is important to find a school that offers a good quality of education which is every student's passport for the future, for tomorrow belongs to those who prepare for it.  For this reason, MIS is the perfect school for you.
MISSION
Education of the young, the transmission of values and promotion of culture as its primary concern with the progression of knowledge.
Developed skill in communication, numeracy, and all subject areas where Christian values are integrated.
As models of youth, which can best be rendered by active participation in community movement for moral social and civic betterment.
Strengthening of Elementary and High school through upgraded lessons in all subject areas.
Provide pupils with the opportunities to discover and develop their talents and abilities and utilize such for the common god.
VISION
A child-centered and Marian spirituality learning community that fosters a "Learner-friendly" atmosphere and where academic excellence and Gospel values are integrated towards the attainment of a holistic personality.